Surrounding the Malaysia Dhamma Sakyamuni Caves Monastery, we have our religious neighbours – the Hindu temples and the Taoist temples

We appreciate the tradition of multicultural and multireligion society by living in harmony and unity.
Many devotees visit the temples over the weekend to pray for blessings and also enjoy the serenity and peacefulness of the cave temples.

The environment around this area has been harmonious, friendly and supportive for years with people of multicultural and multireligions respecting each other.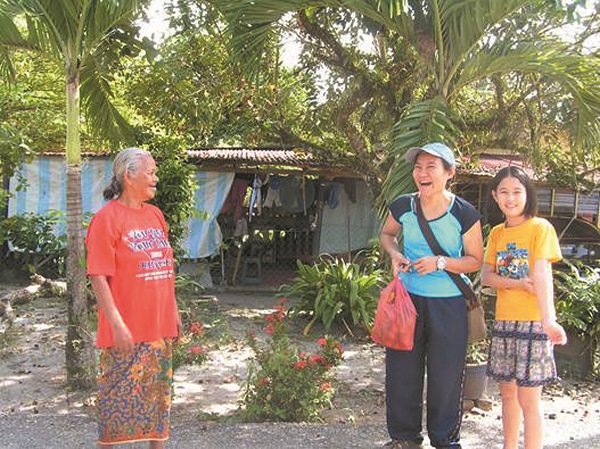 An example is we have a very good relationship with the Malay Kampung residents. The muhibbah spirit is found within the vicinity of Gunung Kanthan.
Malaysia Dhamma Sakyamuni Monastery aka 'The Green Temple' by certain parties is nestled in the caves hidden amongst the green foliage of the trees and vegetation.
The monks rely on their surroundings to sustain their living.

They use water from the ponds and the natural water from the caves for drinking, bathing and washing.

They are, simply put "self-sufficient" and practise "sustainable" living in the Sakyamuni Caves.